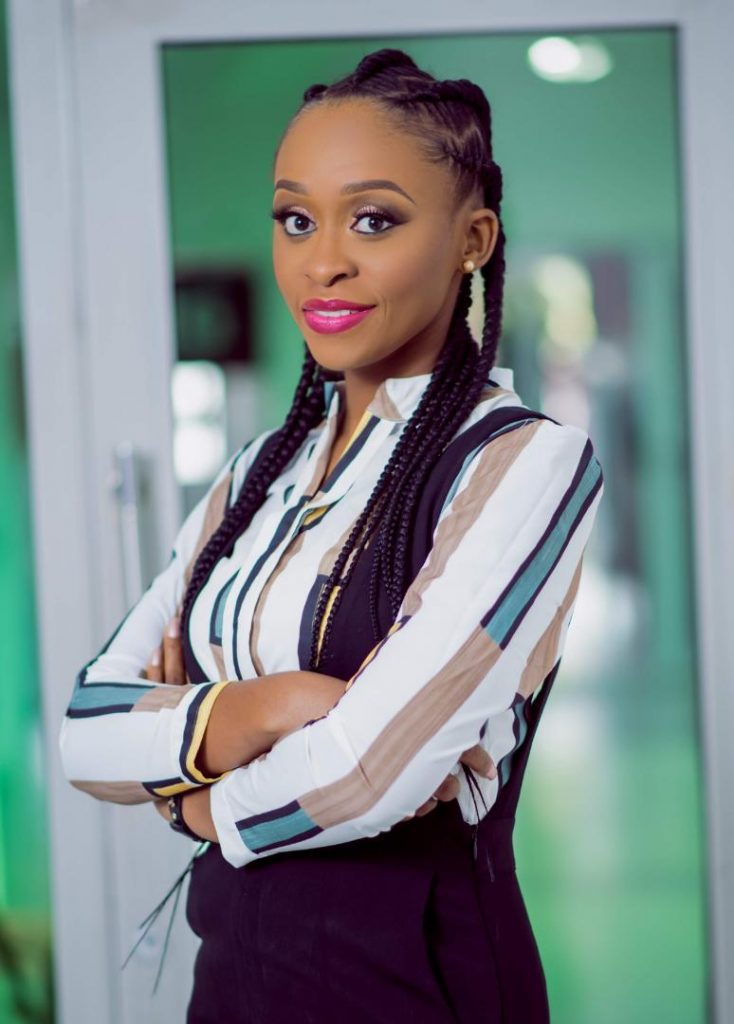 Hello there! TGIF! How have you been this week? Nigeria is going through birth pangs right now and it is such an exciting time to be alive. We are witnessing the birth of a New Nigeria and we hope you are looking forward to it too.
This week, we have interviewed a spectacular woman with a beautiful heart. Her name is Ugochi Obidiegwu aka The Safety Chic. Her work revolves around the safety of children and the reintegration of recovered addicts into society. That is not the only thing that makes Ugochi unique; she has one of the highest completion rates in the IMMERSE Inner Circle despite her busy schedule. Here in this interview, she has shared exactly how she has managed to do so.
IMMERSE: What is your name? 
UGOCHI: Ugochi Obidiegwu
IMMERSE: What state or country do you currently reside in?
UGOCHI: Lagos
IMMERSE: What is your Date of Birth? And Why do you think your birth month is special?
UGOCHI: I was born on the 30th August, 1989. August is special because I am special. I am God's special child.
IMMERSE: What do you do for a living?
UGOCHI: I am a Social Development Strategist. I create products and programmes that address development issues affecting young Africans. My core work pillars are around reducing avoidable accidents affecting children and equipping recovered addicts with digital skills to aid smooth reintegration to society.
IMMERSE: What is your side business? Kindly include details like website address, Social media handles, contact numbers, etx.
UGOCHI: For a side business, I provide strategy sessions to help individuals clearly navigate how to go from their current level to achieving the goals needed for their next level. These sessions are available for groups or clients who prefer one on one.
My website is www.ulomka.com
My Instagram handle is @thesafetychic and
My phone number is 08027713127.
IMMERSE: What projects are you currently working on? Projects you'd like the Inner Circle Community to know about? E.g A book you are about to launch, a business, and so on.
UGOCHI: The drug abuse situation is really bad in the North. One of the factors that makes recovered addicts to relapse is a lack of meaningful work. This is why our project, UProgramme is so important. With just N5,000, a recovered addict can have access to digital skills training to make them more employable or even start their own business. Another exciting thing we did very recently in partnership with 9ijaKids was to launch our Safety CheckUp online game for children. This game is to prepare them to comply with the safety precautions as schools resume in the middle of this pandemic. We have made it so affordable (N500) so that all children regardless of socioeconomic status can have access to it. We are currently carrying out a marketing campaign so that more people can hear about it. Then, there is this Christian fiction I'm about to launch. It's a story of 6 ladies who have past failures which colour their perceptions of their identity in God. I'm excited about this book, "God's Own".
IMMERSE: What Coaching Squad are you in?
UGOCHI: Catalyse
IMMERSE: What's your favourite Inner Circle Course? Why?
UGOCHI: For me, it would be the entire Unbundling 2020. I think Unbundling can best be defined as a life changing experience. It helped me navigate a really important period in my life and I feel quite equipped for this decade. The signposts are enormous and so helpful. Every Inner Circle member should sign up for it.
IMMERSE: What was the motivation behind your impressive completion rate? How were you able to complete multiple courses in such a short time? 
UGOCHI: I had to assign some specific days to the Inner Circle and on those days, I focus on it. It helped me do more.
IMMERSE: What are your expectations as an Inner circle Member?
UGOCHI: I expect practical wisdom. I expect to meet new people. I still have friends I made in previous quarters. I expect to grow and execute my goals.
IMMERSE; Let us know fun, interesting facts about you?
UGOCHI: I love to sleep and a lot of people find this hard to believe because when they see my results they think I don't rest. But I rest well. I also love to gist and laugh with my friends. If you don't want to do something, don't tell me. If you tell me by mistake, I can give you a plan of execution off the top of my head from the beginning of how to do it till the end where it is done and it gets published in the newspapers. My friends sometimes do not like this, lol.
So there you have it, our interview with the safety Chic. We hope you have enjoyed getting to know her. You can reach out to her on social media as aforementioned. Until next time, Have a lovely weekend!
With love,
The IMMERSE Team.