On the 16th of August, 2021, something remarkable happened. We hosted the MoBalo Fashion Award  2021 in honour and celebration of Moradeun Balogun's posthumous birthday! Moradeun Balogun was an exceptional fashion enthusiast and visionary who was working hard to revolutionize Africa's Fashion Industry through her work at fashionpro.ng.
At the event which was held on the 16th of August last year, Debola Deji-Kurunmi, Founder/CEO, IMMERSE Coaching Company,  spoke on three important things that were evident in Moradeun's life while she was alive –  the power of vision, the power of learning, and love as an operating system.
She spoke about Moradeun's strength, her great sense of vision, how she was the go-to person for everyone in her circle, how she knew something about everything, how she went all out for everyone, and how she lived an intentional life.
Friends and Family celebrated Moradeun as they emphasized her intentionality about her life and her friendships. They didn't fail to also speak about her loving and accommodating nature too.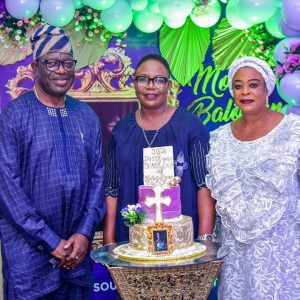 The award recognized five outstanding female future-forward fashion entrepreneurs in operations within 1-5years and demonstrated innovation in either the use of technology to promote fashion, afro-centric textiles and culture, focusing on green ideas, waste management or recycling in the fashion industry, creative and future-forward fashion styles for today's woman or using fashion for advocacy or social impact in communities.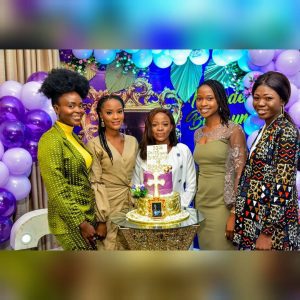 Finalists of the MoBalo Fashion Award 2021 were:
Ireoluwa Bolajoko: Founder/Creative Director, Five Feet Outfits;
Temitayo Balogun: Founder/Creative Director, May Couture;
Temitayo Johnson-Laleye: Founder/Creative Director, TJL Signatures;
Itunuoluwa Akinola: Creative Director, Ellie Pierre;
Christiana Rotimi-Williams: Founder/Creative Director, CRW Style.
Each awardee received a Distinguished MoBalo Fashion Leader Award during the Live MoBalo Fashion Award Event 2021, a 4-months accountability program with past awardees. (August-December, 2021), Business Advisory Masterclass with fashion industry leaders (once a month; August-December, 2021), beauty products from Alexia Horsefall, a Beautypreneur, Free website consulting service from DesignShoppe amidst others.
The Leading winner in the person of Ireoluwa Bolajoko also won free one-month access to DDK's one-on-one premium coaching, in addition to the already listed benefits. The remaining four awardees won Free 3-months premium access to the Exclusive IMMERSE Coaching MasterMind with DDK.
We want to use this medium to say a big thank you to the sponsors of this year's fashion award Event – Alexia Horsfall Beauty  and Design Shoppe 
Once again, a big congratulations to our award winners!