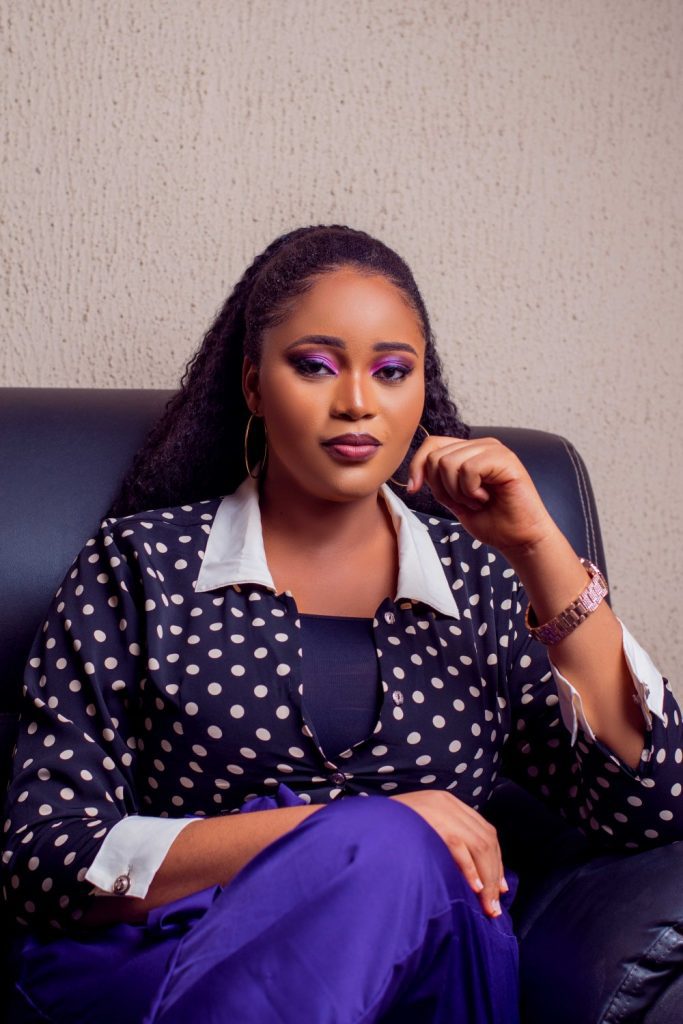 Hello everyone! How has your week been? How did you celebrate Independence day? What are your plans for the weekend? We hope you had an interesting week and are joyfully looking forward to the weekend. This week, we got to interview some wonderful women!
These EPIC women have completed courses within the IMMERSE Inner Circle at the speed of light. We found that to be highly impressive and we decided to found out more about these inspirational women. Since these feats seem to be super-human, we wanted to learn from them and understand how they were able to achieve this.
Meet Judith Ebengho, a medical student, a podcaster and an entrepreneur who has one of the highest completion rates within the Inner Circle. This woman combines beauty, brains and boldness as you will soon see in our interview with her.
IMMERSE: What is your name? 
JUDITH: Judith Ebengho
IMMERSE: What state or country do you currently reside in?
JUDITH: Nigeria
IMMERSE: What is your Date of Birth? And Why do you think your birth month is special?
JUDITH: 21st February 1998. It is special because someone called Judith, with a lot of drive and purpose on impacting positively on the careers of young people was born in it.
IMMERSE: What do you do for a living?
JUDITH: I'm a medical student at the University of Ibadan
IMMERSE: What is your side business? Kindly include details like website address, Social media handles, contact numbers, etx.
JUDITH: I'm involved in capacity development on young people through media. I have used podcast as a platform, organizing interviews with successful captains of industry that are meant to inspire desire and creativity.
Here's a link to the podcast:
https://thejmshow.buzzsprout.com
https://instagram.com/thejm.show?igshid=twml1ot4wi4v
I also have a business of managing podcast portfolios. http://jmmedia.disha.page
IMMERSE: What projects are you currently working on? Projects you'd like the Inner Circle Community to know about? E.g A book you are about to launch, a business, and so on.
JUDITH: I'm working on a lifestyle Youtube Channel, the main purpose is to help people make healthier choices and live longer purposeful lives.
IMMERSE: What Coaching Squad are you in?
JUDITH: Create Squad
IMMERSE: What's your favourite Inner Circle Course? Why?
JUDITH: Designing a life system. This course helped me maximize my time and put structures that help me do that in place. I was able to develop a schedule around my priorites, organize my life and automate some things.
IMMERSE: What was the motivation behind your impressive completion rate? How were you able to complete multiple courses in such a short time? 
JUDITH: I'm deeply fascinated by the structure of the IMMERSE Inner Circle. Listening to DDK opened my mind up to deep wisdom, it was impossible to let go of it, I just couldn't. I was at a stage where I was searching for a way to do things better. IMMERSE helped me get my priorities right by intentionally scheduling them. I applied this to complete the course, I dedicated 12-3 am 5 days a week to take the coaching courses.
IMMERSE: What are your expectations as an Inner circle Member?
JUDITH: The mindset shift is everything. DDK helps you upgrade your mind. I had a burning desire to improve my capacity and I got more than I expected in that regard.
IMMERSE: Let us know fun, interesting facts about you?
JUDITH: I'm very adventurous, I love to try out new things.
There is no doubt in our hearts that this woman is exceptional. She dedicated 15 hours a week to IMMERSE courses. Talk about being driven! We have enjoyed chatting with this woman and we have been so greatly inspired. We hope you have been too. Stay awesome and have a beautiful weekend!