"So teach us to number our days, that we may apply our hearts unto wisdom." Psalm 90:12
Do you refer to this scripture during birthdays? I can totally relate, I'm a culprit too.
Can we take a closer look at Psalm 90?
The chapter opens by telling us how God has been our go-to place through all generations.
Even the wicked generations? Yes! Noah's, Sodom and Gomorrah… and what more wicked generation are we than has ever been?
We are further told that God has been in existence before creation and till eternity, He's God.
Allow me to make some deductions from the first two verses;
God is supreme. He created us and everything we see. We seek refuge in Him, either we realize it or not.
Now, the rest of the verses preceding our golden verse twelve goes on to expose man's frailty, God's act of withdrawing life, his anger towards our sins and the limit he placed on how long we live.
Bam! Such a blockbuster!!
Talking about birthdays, as we come to our anchor verse.
"So teach us to number our days, that we may apply our hearts unto wisdom."
Once again, I'll make some deductions from verses three to eleven.
-All our years (60, 70, 80…) are like a day before God.
We flourish when we are born, we grow only to depreciate and die after we've lived at best eighty years.
Our lives are full of sorrow and God is angry at our sins.
We are troubled ( have problems) because God is unhappy with us.
Thank you for staying… Come with me.
"So teach us to number our days that we may apply our hearts unto wisdom."
The first thing that intrigues me about this verse is that the psalmist prayed that God would "Teach us to number our days…"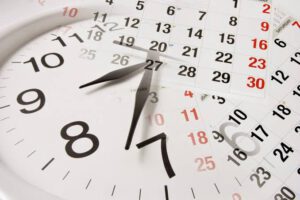 Wait a minute!
Do you need God to count your years?
You probably can count to infinity; the damn reason you went to school, yeah?
And these days…our mantra is around "God wouldn't do for you what you can do."
I suppose I'm on track.
So what does it mean to "number our days?"
That verse literally says: when God teaches you to number your days, then you will be able to use wisdom ( not just knowing it).
In the light of God's supremacy, his disgust for a wayward life (yet He still gives that life and opportunity, generously giving you the choice of what to do with the numbers).
If you count by the number of years you've lived, then that's not wisdom; It is folly.
What if God's wrath has been with you those 58 years you've lived? It means you have no counts at all! Don't be tempted to think that because you're in comfort that your numbers are truly counting. 
Assuredly, God is patient and longsuffering. He'll allow you all the time and wait if you'll turn and let your numbers count for real.
I'll conclude with this:
Psalms: 33 vs 18 & 19
"Behold, the eye of the Lord is upon them that fear him, upon them that hope in his mercy."
"To deliver their soul from death and to keep them alive in famine."
What else does wisdom look like?
NB: Please never take any scripture in isolation. Psalm 90 cannot be taken as a conclusive summary of God's attributes.
Love & Blessings,
Written by Aanuoluwapo Adekola.