Invest in Our SproutWoman Scholarship Fund
Kindness is universal, sometimes being kind allows others to see the goodness in humanity through you, always be kinder than necessary.
At IMMERSE Coaching Company, we have continued to be inspired by seeing women rise into personal transformation, empowered visions and opportunities to create impact.
Since we started in 2014, we have built a 70, 000+ member-strong global coaching community, raising visionaries, especially of African descent to transform our world in meaningful ways.
In 2020, we started the SproutWoman Coaching Program to prepare, position and propel young ladies (aged between 15 and 24 years) for lives of purpose, growth and impact as they step out of stereotypes, self-made stories and societal scripts into their God-design, so they can live, love and lead authentically.
With the help of sponsors like you, we received Scholarship Slots for almost 1,200+ young ladies and enrolled them into our SproutWoman Coaching Program. The transformation has been truly astonishing! We are witnessing young women showing up as female leaders, change-makers, political voices as well as emerging visionaries in higher institutions of learning and within their communities
The SproutWoman Coaching Plan
Let's show you more about our SproutWoman Coaching Plan.
Let's Build the Future!
Sponsor ONE or MORE SproutWoman Scholar(s)
BE OUR SANTA...Bring Holiday Joy to Someone this Christmas!!!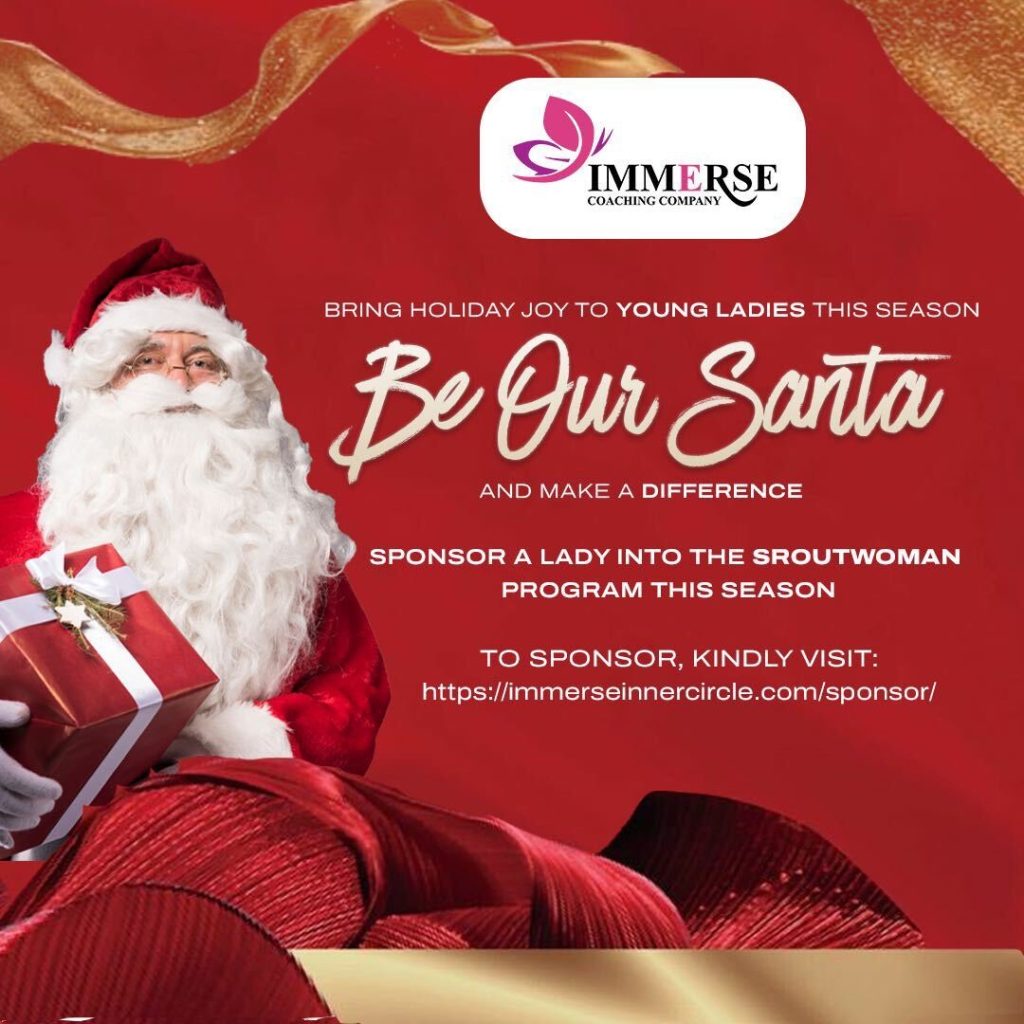 If you've ever been passionate to raise the next generation, and empower those coming with the wisdom to get it right early, then our SproutWoman Scholarship Fund is the perfect opportunity to contribute to our collective future.
Imagine our world in just ten years! Our SproutWoman Scholars would have evolved into next level-leaders across Africa, preserved from the tyranny of obscene sexuality, broken belief systems, short -term gratification and intellectual mediocrity.
We want to raise Future-Forward Females through our work.
Partner with Us!
What Our Members are Saying
Liberating and transformational! It has been such a liberating and transformational experience for me, a blessing really! The Life Compassion Sessions and Coaching Calls were nothing short of deliverance! So much really and the thing is I can't even put them into words.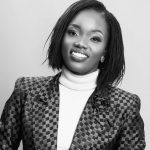 Healed from hurt anger and Uncertainty! I started my coaching experience in a CLEANSE Growth Pathway because I was in a place of hurt, anger, pain and uncertainty. After taking my first Course, I could feel the change already. Those around me could testify too!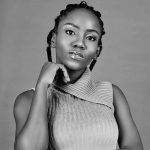 I thought I had it all figured out until IMMERSE! My Cycle 6 SproutWoman experience was one of a healing, rejuvenation and growth. The CLEANSE Pathway was a wonderful experience of growth, self discovery and learning to be kind to myself.
IMMERSE Inner Circle really changed my life and is the best thing that could happen to anyone. I will be a part of this Membership over and over again!
IMMERSE Inner Circle has a lot of passionate Mentors and Coaches. I have gained life-changing knowledge!
The MasterMind Session with DDK has helped me improve  positively. I've learned to move on from my past and love myself even more.
IMMERSE Inner Circle has taught me that my relationship with God is paramount. Joining IMMERSE will always stand to be my best decision in life.
About IMMERSE Inner Circle
IMMERSE Inner Circle is a global community of go-getter women, where we empower women to push beyond their current limits, overcome limiting beliefs, birth their multi-influential gifts as well as rise to their higher selves, without trading the things that matter the most to them.
Our premium members gain exclusive access to our breakthrough coaching, 120+ courses, close-knit community, inspirational content and resources, as well as high-impact conferences and seminars amongst others. We've cracked what it takes to help women upgrade their lives in as little as 90 Days!
Learn more at www.immerseinnercircle.com