Your PERMISSION to be EPIC!
Permission /pəˈmɪʃ(ə)n/ - authorization or consent to do or be something.
EPIC /ˈɛpɪk/ - heroic or grand in scale or character, remarkably impressive life
Your PERMISSION to be EPIC!
Permission /pəˈmɪʃ(ə)n/ - authorization or consent to do or be something.
EPIC /ˈɛpɪk/ - heroic or grand in scale or character, remarkably impressive life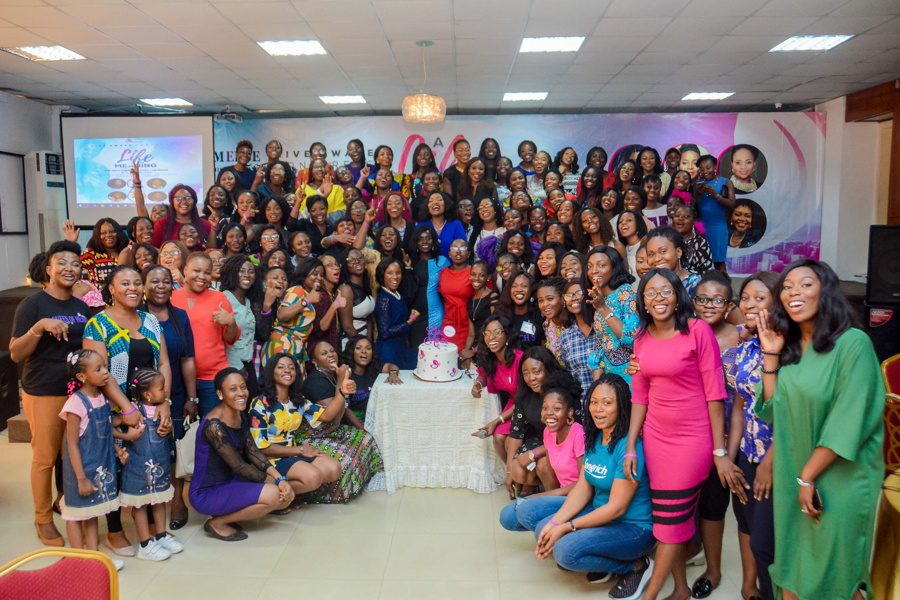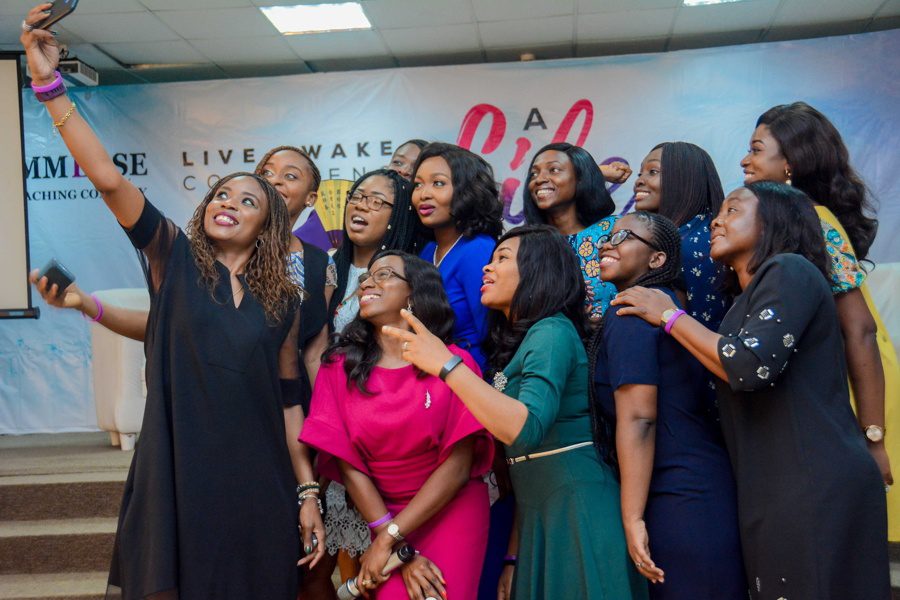 IMMERSE Inner Circle is a global community of go-getter women, where we empower you to push beyond your current limits, so you can release your multi-influential vision and grow into a life of peace, purpose and prosperity, without trading the things that matter to you the most.
For less than $1 a day, you become a premium member, and gain exclusive access to our breakthrough coaching, 70+ courses, close-knit community, inspirational content and resources, as well as high-impact conferences and seminars amongst others. Upgrade your Life in as little as 90 Days!
Registration into IMMERSE Inner Circle is currently closed. Join the Waiting List for next enrollment.
Join Waiting List
Manifest The Life Of Your Dream - No Limits
The IMMERSE Inner Circle is for you, as a woman, if:
You are unable to move beyond the crippling effect of painful experiences, significant stress, emotional crisis, heartbreak, financial setback or disappointment; that have happened to you.
You are struggling with repeated patterns of mistakes, mental strongholds, self-limiting beliefs, cultural mindsets and small thinking; which are keeping you stuck and frustrated.
You really don't understand your Life's Purpose and True Identity, even though you're masking yourself beyond your job, marital status, motherhood, business and the other roles you play.
You're stressed out and confused about your lack of clear personal direction; and you don't know what to do next or how to move your life forward.
You keep having big ideas but you don't really achieve much because you're unable to set the right goals, or create a follow-through process that can get you real results on time!
You are constantly overwhelmed and sometimes under-performing across the multiple responsibilities in your life. You also struggle to create an implement a productivity system that works for you.
You are visionary woman who is clear on her Purpose but you're not sure how to step into the Rapid Execution Zone to mobilize resources and relationships for your success.
You work so hard, but you've not been able to launch or leverage your work, ministry, business or brand into a greater level of credibility, visibility and profitability.
You're an inspirational leader but you're unsure about how to grow your community, platforms, influence and partnerships; so that your creative purpose can serve thousands or millions more people.
You do not have a proven Roadmap for releasing the multiple visions within you and expanding your wealth streams, without over-committing yourself, but fully maximizing your endowments of grace.
You need a Coach to show you how you can upscale into institutionalizing your knowledge and creating products to mentor and teach others about what has worked for you.
You are seeking the hand-holding and support of a coach who walks her talk, has real proofs in her own life and can also offer you wisdom that is spiritually balanced.
You know you belong to DDK's tribe, and want to step into her Inner Circle so you can directly access her wonder-working wisdom.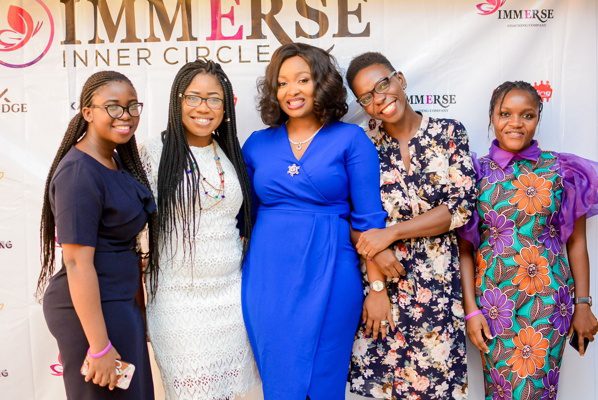 Join IMMERSE Inner Circle
Registration into IMMERSE Inner Circle is currently closed. Join the Waiting List for next enrollment.
Join Waiting List
"IMMERSE Inner Circle is worth millions"
– Funmi Folawole
The VALUE is incomparable to the CHARGE!
You won't find any Coaching Membership for Women that cares so much about you, help you grow so fast and charges you so little to stay in the family!
Here are some of the Highlights of our Work
Global Community of Students
Countries Accross the Planet
Premium Members of the Inner Circle
Businesses Launched by Members
Extremely Satisfied Members
High Course Completion Rate
Support Coaches and Guest Mentors in our Network
Registration into IMMERSE Inner Circle is currently closed. Join the Waiting List for next enrollment.
Join Waiting List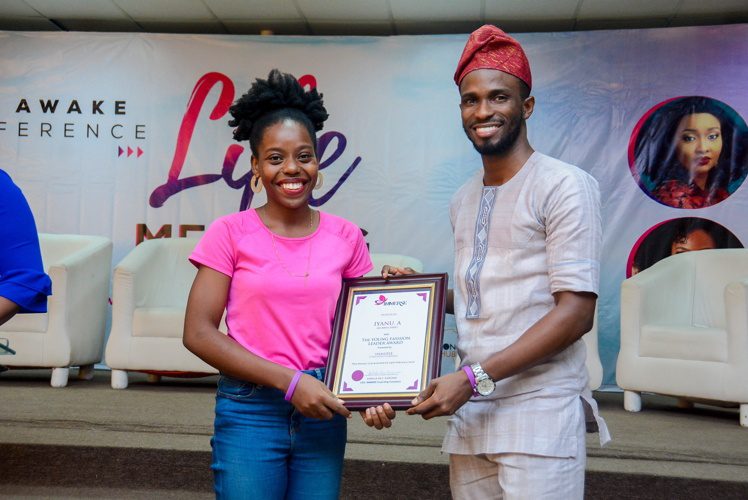 What Do We Give Our Members?
Everything You Need, plus MORE, All in ONE PLACE!
Growth Pathway Assessment
As soon as you step into the IMMERSE Inner Circle, we guide you to discover exactly what stage of life you're in, so that you start your membership journey exactly where you need the greatest coaching. This ensures that we personalize your experience to deliver the highest transformation for you – including courses you take first, the coaching squad you join and the Support Coach assigned to you.
Our Short Courses, Coaching Bootcamps, Programs and Intensives are designed in a way that allows you break down valuable insights and use them quickly, without become overwhelmed with too much knowledge. With DDK and our Guest Mentors, you'd find real answers, practical advise and working wisdom to transform your mind as well as experience personal growth in a short time.
Often the best compliment we receive, our Coaching Squads are the real deal and most of our members have come to love it in there. As a member of the Inner Circle, you'd be appointed into one of the Coaching Squads, which are smaller, close-knit communities where learning is shared, accountability systems are set up to support your goal achievement and amazing friendships are built! 
We are extremely proud of our network of over 100 Support Coaches, which has continue to grow since 2016. Our Support Coaches provide hand-holding, guidance, follow-up, and active feedback to members as well as moderate Squad engagements and interactions; so that positive outcomes are achieved.
Member-Only Webinars and Coaching Calls including Q and A
Every month, you will join DDK, on a member-only coaching call or webinar, that will both challenge your current thinking as well as open up new pathways of doing things. These coaching calls are always fun, with jollof parties, guest appearances and happy jokes! You could also get a chance to ask questions in the Q/A segment. 
Member Spotlight and Inspirational Blog Posts
We feature the success stories, launch proofs, crushed goals and exciting growth of our members in the IMMERSE Inner Circle, as well as share inspirational posts with you on a weekly basis. You'd be able to draw from these insights, as well as get the opportunity to be featured yourself in the Spotlights and Blog Posts!
Enjoy full and exclusive access to our rich eBook Library with almost 200 eBooks on topics ranging across emotional mastery, mindset reprogramming, self discovery, purpose clarity, spirituality, financial freedom, health and fitness, goal setting and mapping, personal vision, leadership and influence, relationships and networking, mastering execution, the power of habits, attracting abundance etc. Sometimes, all you need is to read a chapter off a book to find the missing piece you're searching for!
Discounted Access, Deals and Offers
We keep the finest gifts for our own special members. From discounted access to Conferences and Seminars, and Flagship Programs, to discounts on Speciality Coaching with our partners (e.g. weight-loss, career coaching etc.); we'd give you preferential access and information on deals and offers as a member of the Inner Circle. Our Member-Only Marketplace is coming soon where you can advertise your products and services for free!
While others pay for these stand-alone Courses, you'd have them as Bonuses in the Inner Circle. Gain UNPAID ACCESS to 
Full-Day Live Awake Conference Videos

7-Module DOABILITY Coaching Bootcamp

7-Module ACCELERATION Intensive

6-Module IGNITION Intensive

21-Day ACTIVATION Intensive

ALL complete with worksheets and additional resources.
Private Coaching with DDK
If you join the SwiftWoman or StretchWoman, you'd gain private access to DDK as your Coach either in a one-on-one or in her MasterMind with other super-achievers. Here, DDK pours herself into you using an Execution Roadmap that elevates your life tremendously. If you need a midwife to help you birth that dream, or create a game-changer effect to shift you Vision forward, then jump in quickly because access is limited. 
Become Epic, Join Us Today!
Registration into IMMERSE Inner Circle is currently closed. Join the Waiting List for next enrollment.
Join Waiting List
Women Like You Have Changed their Lives!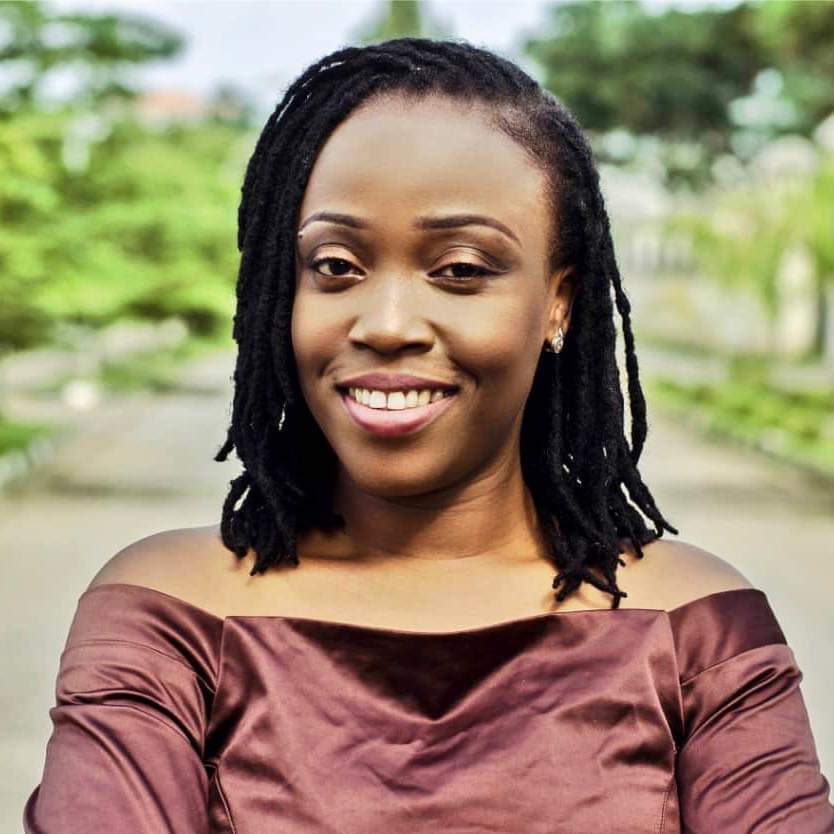 IMMERSE catapulted me out of a Limiting Mindset
"I joined IMMERSE Inner Circle after IGNITION Intensive and it set me on a journey of cleansing, self-discovery, self-awareness, healing as well as becoming the woman with the compelling vision to do everything I was born to do.

IMMERSE catapulted me out of the limiting mindset that I must be known for one thing! Every resource I've interacted with, have birthed me into multidimensional flow of expressions that had been locked up in me for decades! I'm so grateful to God for IMMERSE and DDK."

Omowunmi Toni-Falade

Trained Lawyer, HR Generalist and Ministry Gift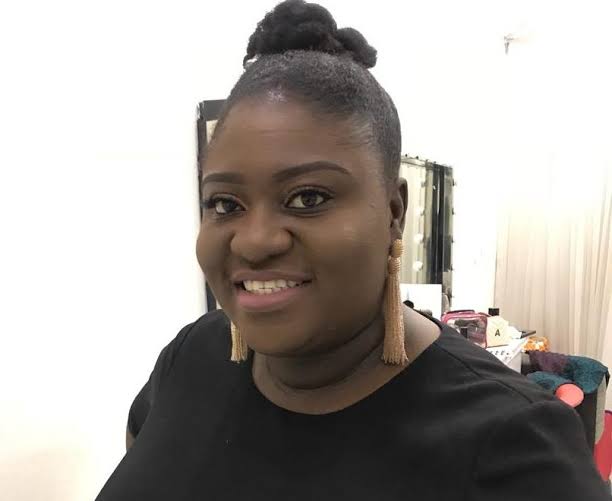 Started TWO Businesses in TWO months of Clarity with DDK
"DDK is the main deal. You see, I have been around her very closely for almost 9 years and I see her as she is, no pretense. She has always been a role model, so when she decided to start coaching actively 6 years ago, I was not in doubt as to her offering.

Let me tell you that her Coaching style is different and authentic. Her Programs have changed my life. I mean, I am clear as to how to upgrade my life and I am already many steps ahead of where I would never have been without her coaching. I have started 2 businesses already giving proofs in less than 2 months, with a higher resolution of clarity than I started with @poshbaby.ng.

DDK is not fluffy. She is hard rock. She has confirmed these things she is teaching and has mega proofs of them. Sitting in her class, you are not in doubt as to whether it will work or not. It will!! DDK doesn't teach you what you will find in Google. I can confirm that because my research skills are in top form. She's wisdom walking. Do yourself a favour, give yourself access to her, pay her to set you on the right path."

Arounke Feyi-Emmanuel

Serial Entrepreneur and CEO, poshbaby.ng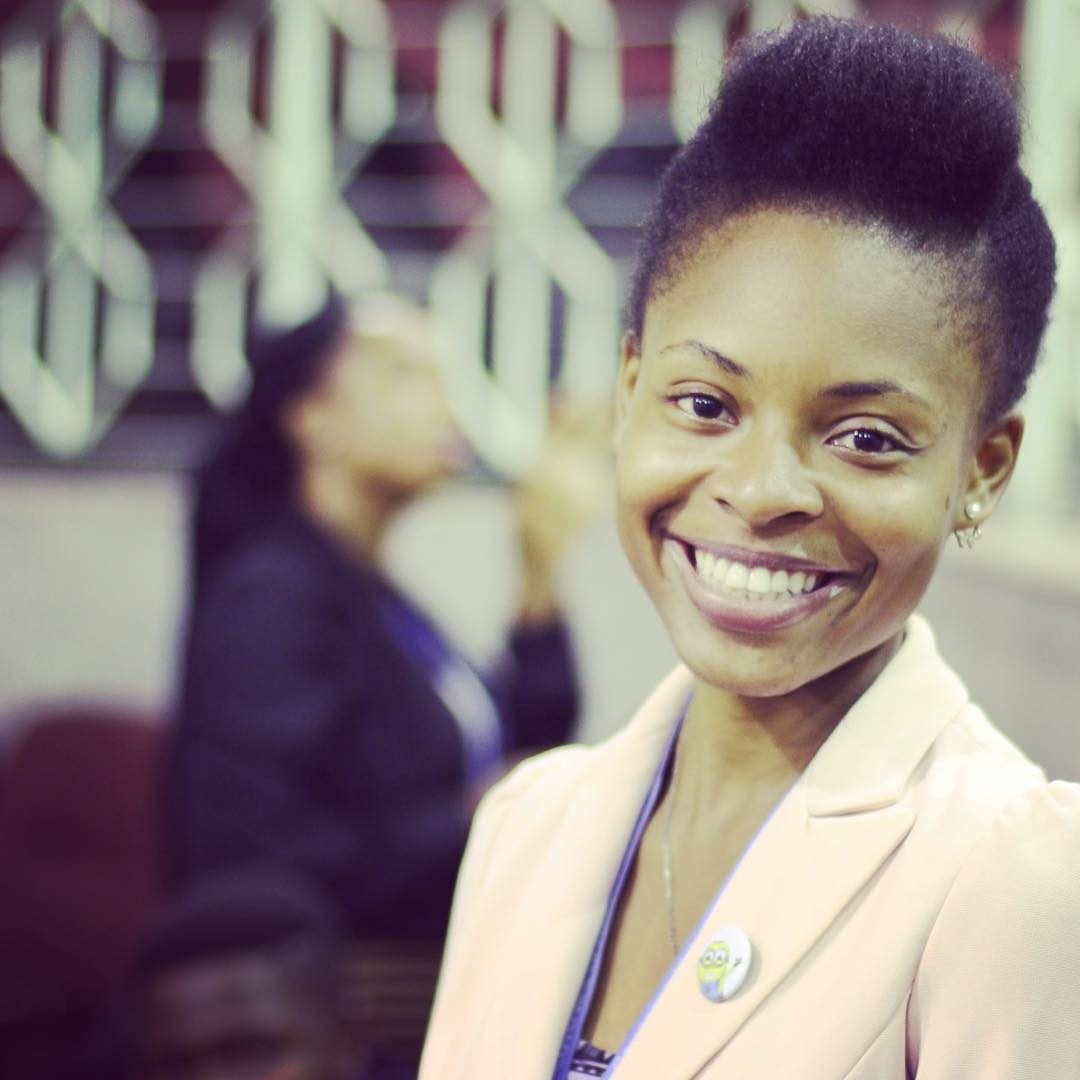 I had given up on myself and I needed help!
"I struggled a lot with moving forward from my past and into the person I wanted to be. I didn't consider myself worthy of good things because of mistakes I made, which made me sad and discouraged for years. I had given up on myself...and I needed help. I hoped to forgive me and learn to love myself!

I joined IMMERSE Inner Circle because I saw women getting real results through this platform and I wanted to be one of them. Since joining, I have smashed and still smashing my 2020 transformational goals including structuring my business, destroying long-standing negative mindsets and creating a daily schedule that has improved my productivity."

Comfort Samuel

Architect, with Interior Design and Graphics Speciality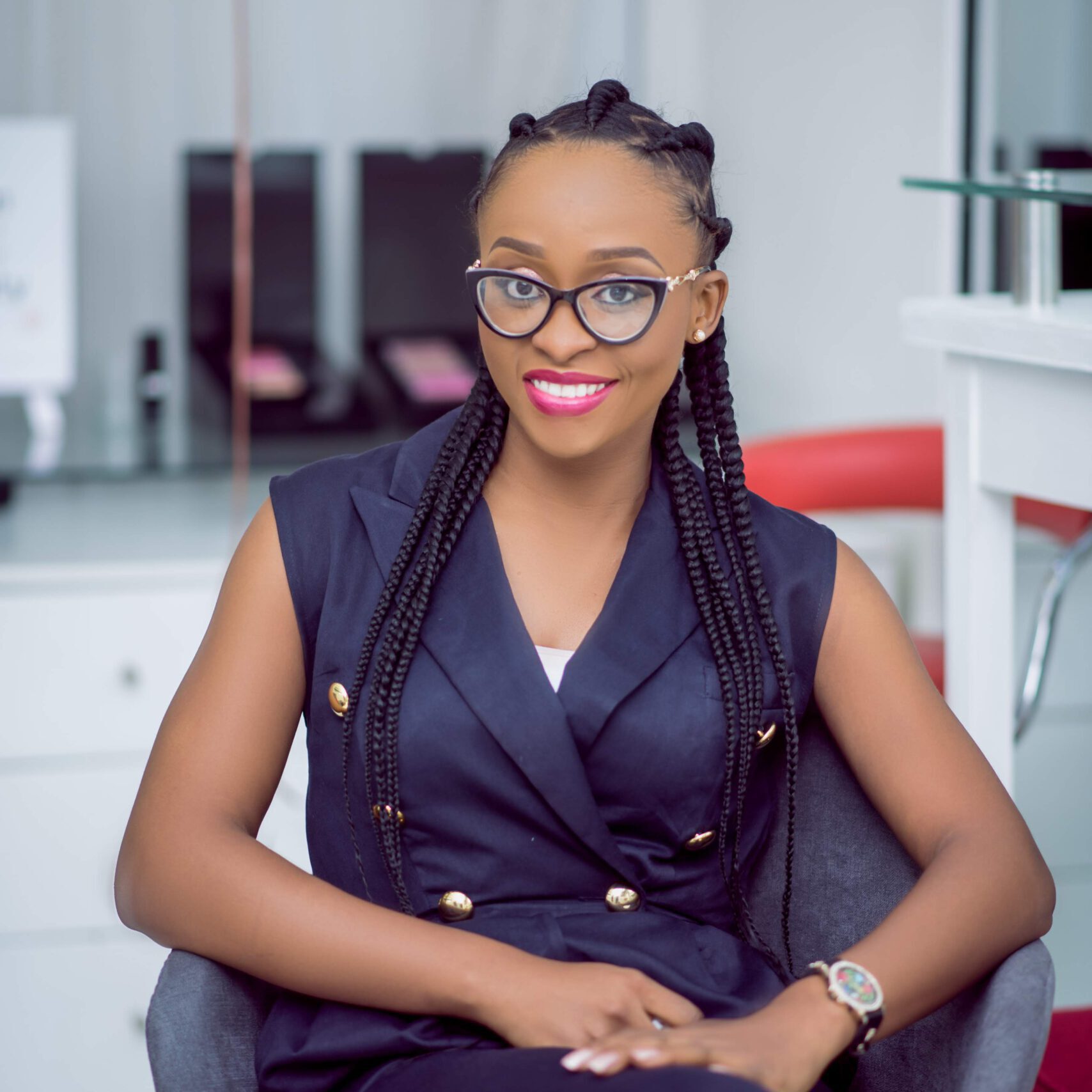 Want to ELEVATE? Join the Inner Circle, let DDK happen to you.
"Working with DDK as a coach has been an enlightening experience. As someone who shows up in different capacities, it was a great example to learn from someone already slaying at it. When DDK says she happens to women, it's not hype. There is something about being in the same circle as such a coach and women of like minds. It inspires you to elevate.

Being in the IMMERSE Inner Circle gave me a vivid picture of achieving one of my goals. I'd never have thought of it if I wasn't in that space. Another thing is she gives practical tips that can be applied right away to achieve your set goals. If you want to elevate, join the INNER CIRCLE, let DDK happen to you."

Ugochi Obidiegwu

Global Safety Trainer and Advocate
IMMERSE Inner Circle forced me to learn, unlearn and relearn my thought patterns.
""DDK, where have you been all my life?" is the question I frequently asked myself after my first meeting with her. My life drastically changed when I decided to enroll for her coaching series and thank goodness I did. IMMERSE has been an IMMENSE blessing. The greatest thing that happened to me on this journey was a MINDSHIFT.

Through the Inner Circle, I was forced to learn, unlearn and relearn certain thoughts patterns I'd been stuck with in the past. I went from just barely having enough to living in abundance.
DDK is a Coach who pours into you but draws from a wealthy well of WISDOM and REVELATION 🙌🏽. She has literally unlocked the secrets in the hidden places and exposed it to all so that we live a life of abundance the way our Maker intended."

Nene Oche

Certified Quality Assurance Specialist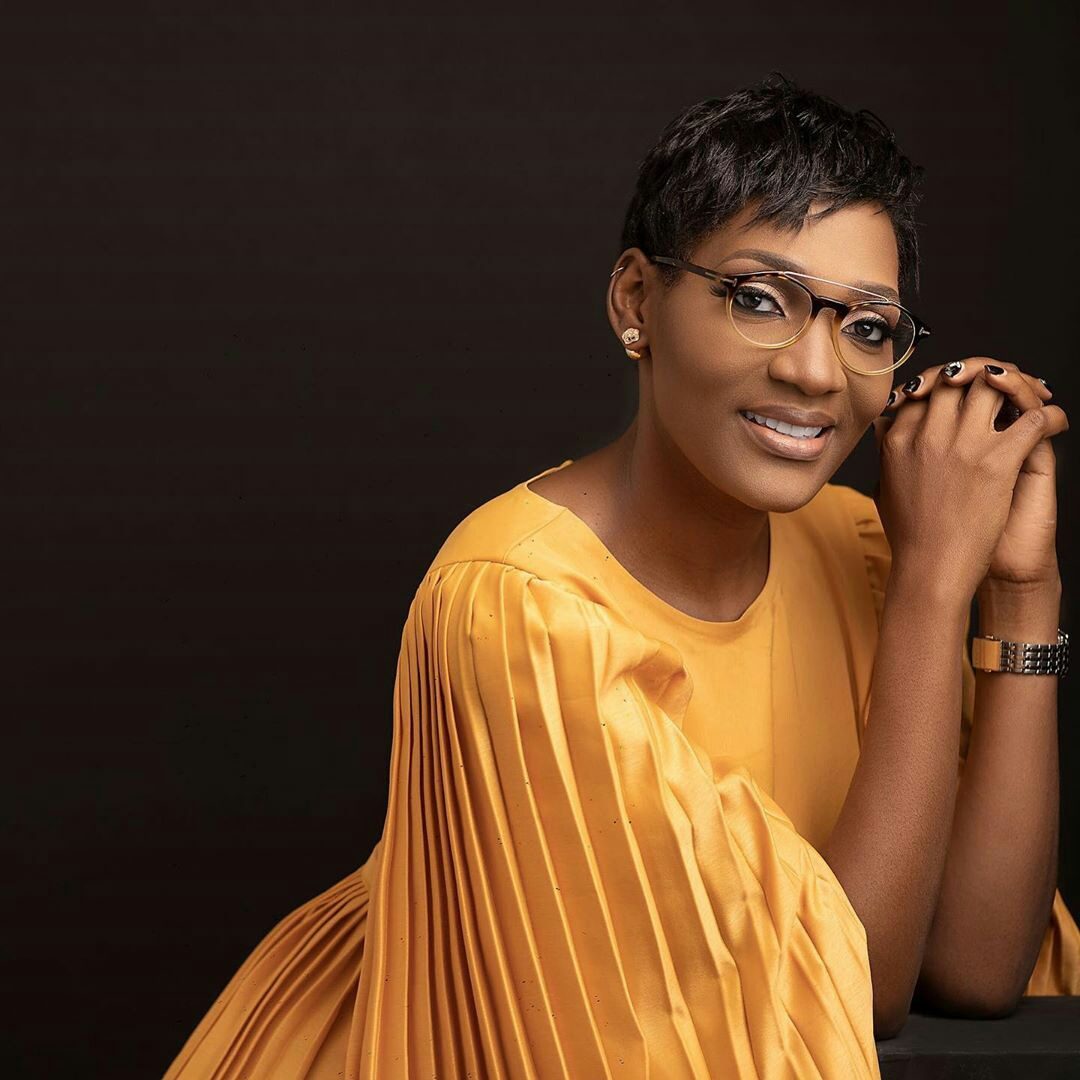 TRIPLED my Company's Revenue in 5 Months!
"Through your Coaching, you taught me MINDPOWER, the ability to stop procrastinating, put structure and OWN my everyday! It was so powerful, I sat back thinking "Bunmi, if You've been able to achieve a lot with your current mindset, imagine what you could when you stop self-sabotaging"

The root of it too was FEAR, and I was able to identify that! All I needed was your coaching DDK! I've tripled my company's revenue in just 5 months of your coaching!! Ojigbigbigbi 😂. Thank YOU!!"

Bunmi George (JBums)

CEO, ShredderGang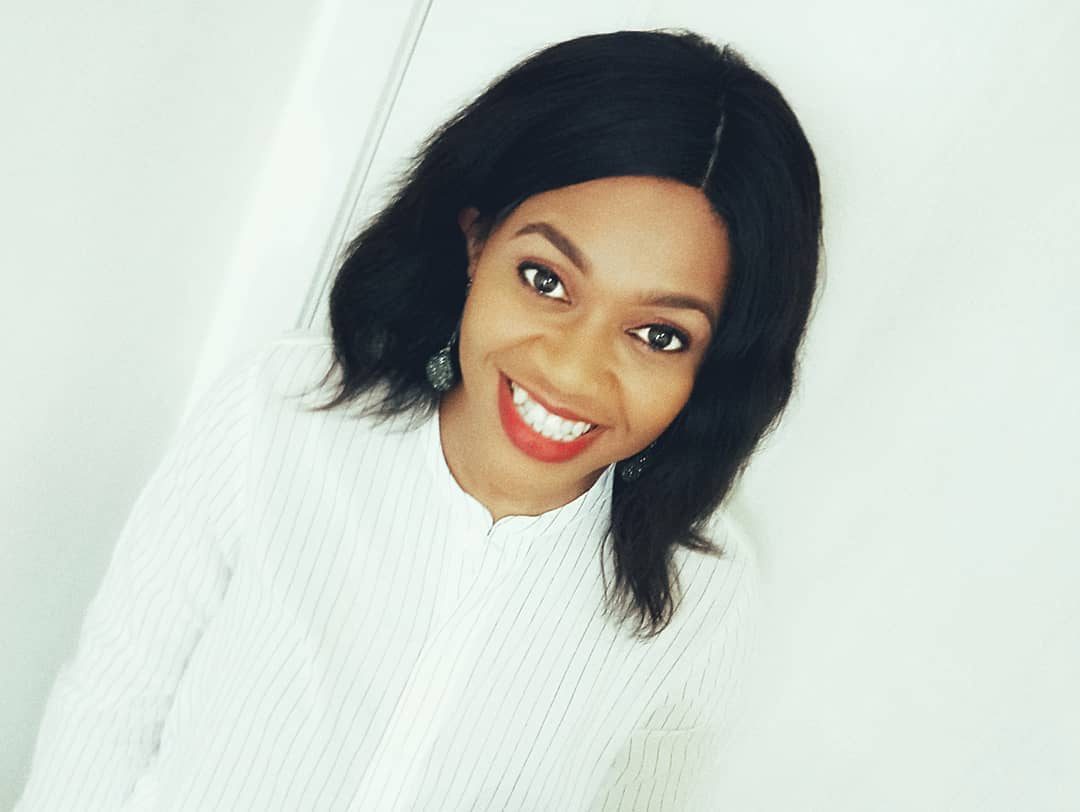 My Biggest FRUIT is the FRIENDSHIPS in the Inner Circle
"Joining this Membership in the last quarter of 2019 is one of the best decisions in 2019. If I start to tell you the SHIFTS that happened to me within that quarter of being in the Circle, IT WILL FILL A NOTEBOOK. But the biggest FRUIT for me is the FRIENDSHIPS. Oh, I have met and connected some powerful and amazing women.

My Super Power Circle!! Go-getter women that have left their comfort zone and are writing books, starting businesses, launching products, going back to school, taking certifications, creating products and just engaging their generation.

We literally meet every month to discuss our quarterly goals (we call them NBTs in the Inner Circle!) Because of the real VALUE I got from the Inner Circle, I was like y'all should please take my money!"

Ugonne Ann

YouTube Content Creation Coach and Inspirational Blogger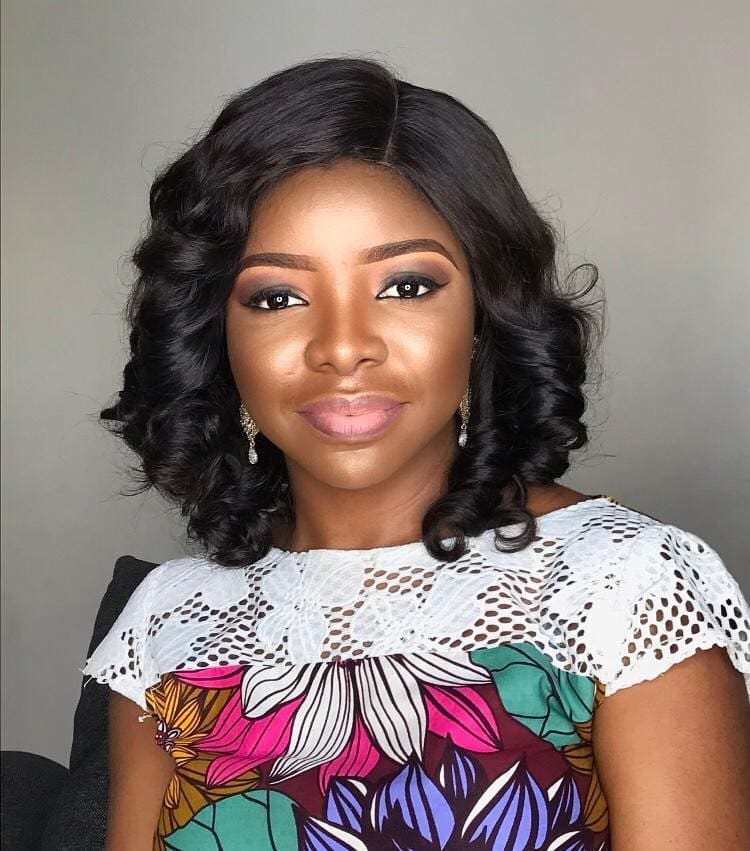 DDK's coaching is LIFE-ALTERING and I haven't encountered a more powerful Life Coach!
"Joining DDK's Coaching last year was definitely the best decision I made in 2019 because it birthed many life-changing occurrences for me. At the start of the year, I was stuck even though I had so many things on my "To-Achieve" List, but I am so thankful I didn't miss joining because it would have been a complete disaster and I wouldn't have known what I missed.

DDK's coaching is LIFE-ALTERING and I haven't encountered a more powerful Life Coach because I got glaring results. I've overcome my self-sabotage, lack of finances and other real or imagined roadblocks in my life."

Adeola Babatunde

Corporate Trainer, Public Speaking Coach, and Business Consultant
Registration into IMMERSE Inner Circle is currently closed. Join the Waiting List for next enrollment.
Join Waiting List
Watch some of our Members share their EPIC Transformations
"I have seen myself change from the inside, which has affected every other thing on the outside. Of all the things I've achieved, the inner personal transformation is the biggest win for me." – Morenike
I experienced a mindset shift like never before! I also started and met my financial goals, and in one month I am going to take off on another major goal. IMMERSE Inner Circle is the best decision you can make for yourself. – Bodam Taiwo
I joined the Inner Circle at a point where I knew there was more for my life, but I just didn't know how to achieve it and I kept feeling overwhelmed…and since the time I joined and now, my life has radically changed. – Ewaoluwa Ojo
IMMERSE Inner Circle has been encounter over encounters and experiences over experiences, there is no way you will follow the Courses, webinars, interactions, ebooks etc. and not experience a Radical Shift. – Jemima Adesina
IMMERSE Inner Circle is only for women who believe enough in themselves to make the investment that unlocks their next levels. The overall combined value of our courses, programs, support coaching, eBooks Library, guest mentors' expertise, coaching squads and customized resources is in excess of N750, 000 ($2, 000+) every quarter, yet our affordable pricing ensures you're NOT left out because you can't pay!
Our Membership is designed to force you out of your comfort zone, demolish limiting patterns of thoughts and behavior, as well as challenge you to manifest your vision at an EPIC level! You deserve a Life of Influence and Affluence.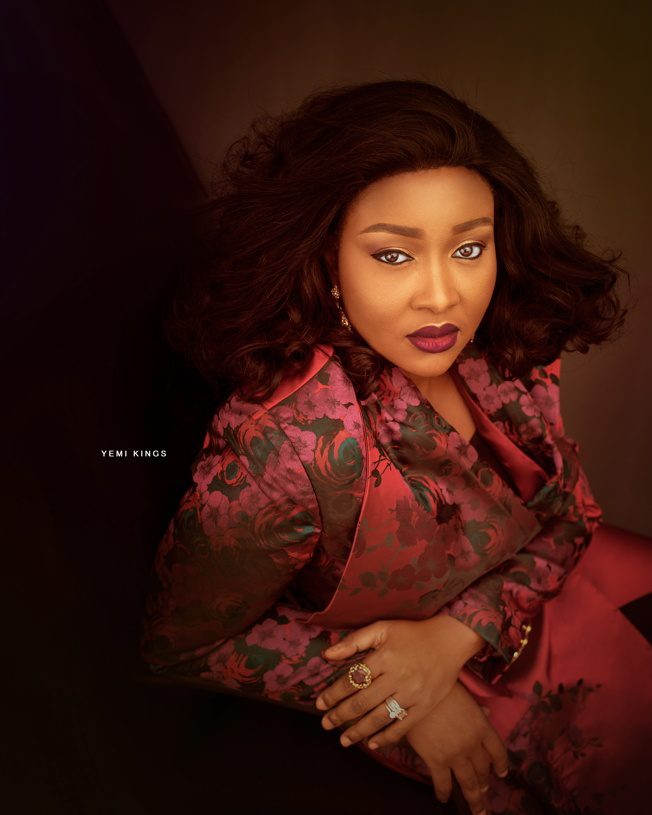 Debola Deji-Kurunmi is a transformational catalyst, equipping a new breed of African visionaries to rise and enthrone the continent into global prominence! Her work of coaching, consulting and capacity-building cut across ministry (through Deborah Initiative for Women and FIREBRAND Movement), Personal Transformation Coaching for women (through IMMERSE Coaching Company), as well as public policy and impact advisory (through Ideation Hub Africa).
She's an internationally awarded and recognized leader, conference speaker, corporate trainer and an author. 
At IMMERSE Coaching Company, Debola founded a 40, 000+ strong tech-driven global community of visionaries, who are using her breakthrough coaching and courses to create new powerful mindsets for a life of purpose, contribution and influence. Her clients have cut across social innovators, entrepreneurs, career professionals, thought-leaders, faith-based voices and individuals seeking exponential growth.
Through Ideation Hub Africa, she runs a social profit accelerator, which supports non-profits, innovators, civil society organisations and public sector agencies, through executive education, collaborative platforms, funding opportunities and advisory. Ideation Hub is also the host of Development Dialogue, which is Nigeria's leading development sector conference.
Debola has been severally recognized for her outstanding leadership impact and has received Awards including 2014 New Leader for Tomorrow in the order of business, government, and parliaments at the Crans Montana Forum in Geneva; an award conferred before several Presidents and world leaders. 
She served twice as a Mentor on the Queen's Young Leader Awards – a UK Government fellowship that honors exceptional young leaders in the Common Wealth. In 2018, she was selected by the US Government as one of Africa's most promising young leaders and a Mandela Washington Fellow. 
Last year, she was listed as one of 100 Most Inspiring Nigerian Women and continues to serve as a Youth Representative at the Nigerian Economic Summit Group.
At the 2018 Mandela Washington Annual Summit in Washington DC , Debola delivered the electrifying viral speech on "How to Fry Fish to Solve a Wicked Problem" where she shared heartfelt insights for African young leaders willing to fix the continent's toughest challenges. 
DDK as she is fondly called, is an author of 18 books till date, including the classic called FIREBRAND which continues to reach thousands of readers in powerful ways. Born from the Book, is the FIREBRAND Movement which includes FIREBRAND Festivals across cities, FIREBRAND Prayer Journals, FIREBRAND Psalms, and more recently FIREBRAND Forerunners. 
She is joyfully married to her lover, Ayodeji and they are blessed with children.
Only YOU can say NO to the emptiness of an AVERAGE LIFE
IMMERSE Inner Circle is designed to help you heal from past pains, energize your belief system for success, and work with the resources to hit your goals in a sustainable manner! Become a Woman of Vision who changes the world with love!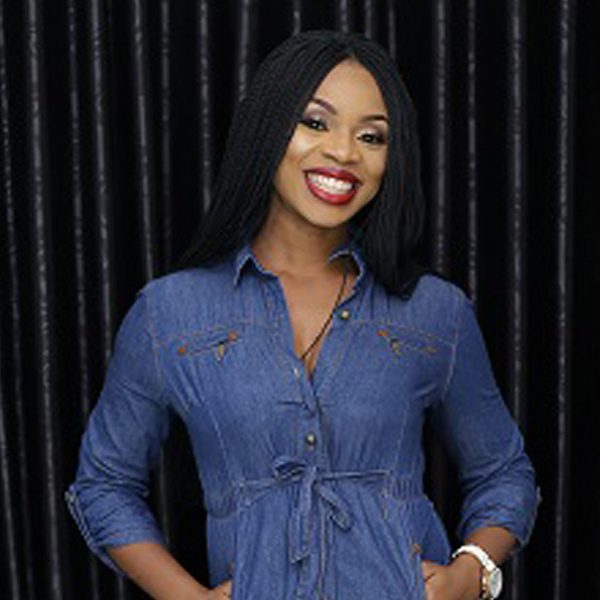 A Big WIN for me is creating structured work and getting rewarded for it!
"I am so thankful to be a part of this extraordinary coaching community! As I opened up to DDK's coaching insights on maximizing partnerships, one of the networks I was underutilizing engaged my services and paid in 6 figures. I also recognized a 9-figure transaction I would have ignored, to which I now own a stake.

Another big WIN for me is how I've been able to create structured work within my own coaching company and get rewarded for it. My fitness programs and intentional journaling courses have grown up all the way to 7 figures literally! Thank you so much DDK."

Bukola Ogunwale

Clarity Coach, Author, and Founder, Bukola Ogunwale Coaching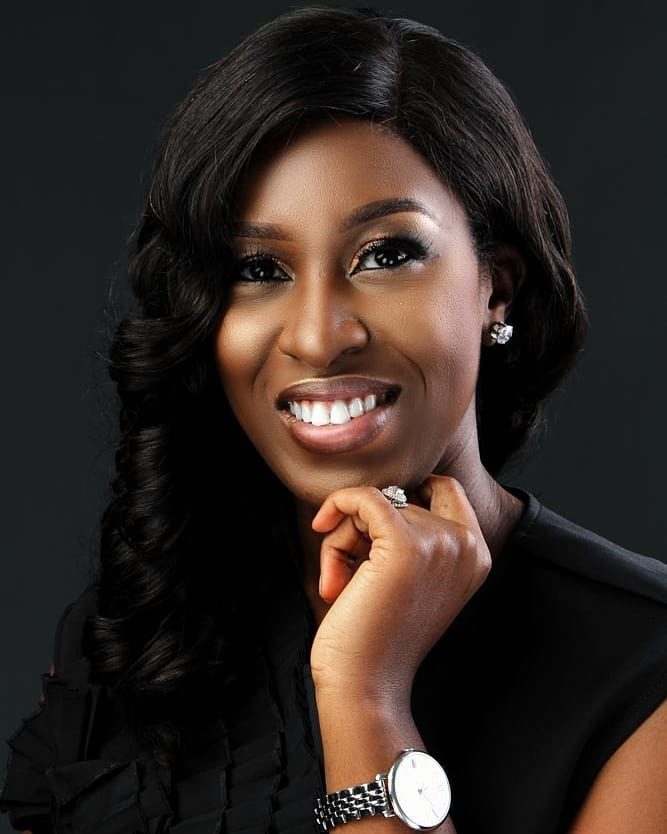 You CANNOT be here and stay the same!
"The last three months of my life in the IMMERSE Inner Circle have been on fire! I have experienced major shifts in my thinking and epic upgrades in my experiences. No kidding! I am wild about investing in personal development but IMMERSE Inner Circle is on a whole different level.

You cannot be there and stay the same. You cannot speak the same. Your experiences cannot remain the same. Your circle cannot remain the same. You cannot remain clueless. Even if you're doing great in your life right now, you will start to conceptualize levels that you never knew existed.

You will form God-ordained, destiny partnerships and relationships. You will be around visionary women that will hold you accountable, inspire, challenge, encourage and cheer you on. If you want to go fast, go alone but if you want to go far, go together. It would be selfish of me not to ask you to please join IMMERSE Inner Circle!"

Tosin Yemi-Sanni

Inspirational Speaker, Coach and Relationships Mentor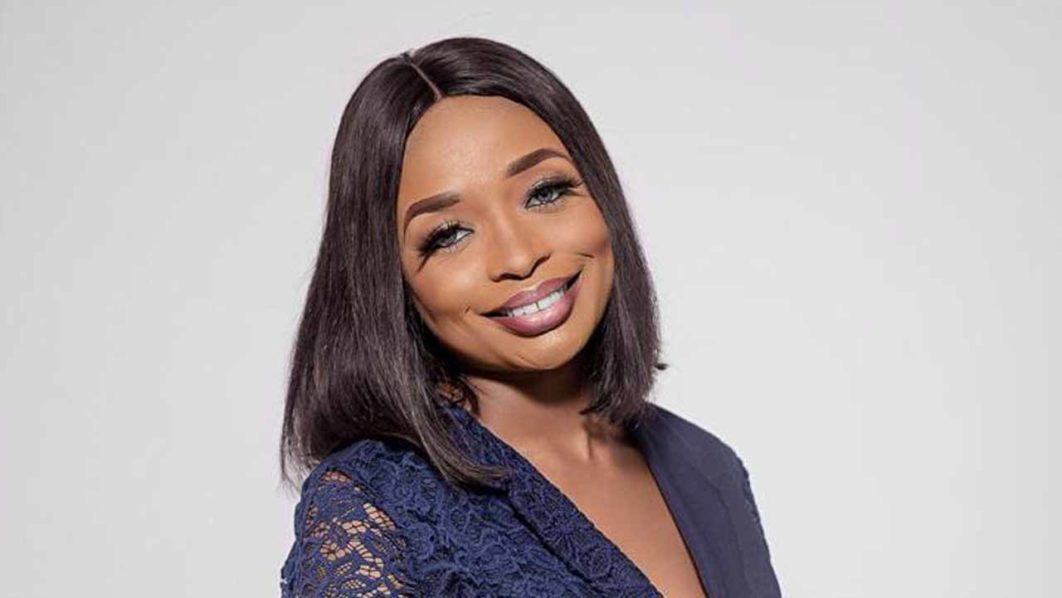 Since I joined, MANY AMAZING THINGS have been happening at the same time!
"When I joined DOABILITY Coaching Program, I knew I needed direction. Then, I came in and met all these amazing women talking about crushing goals, and I was like "I've been sleeping all my life, and it's time to be deliberate". Since I became a part of this community, many amazing things have been happening at the same time.

I was invited to speak at an International Conference in Hague, and went on to become the Country Ambassadar for an international women-focused nonprofit. I ran an empowerment scheme for 35 low-income women for my 35th birthday and recently launched FREE, a book that curates the extraordinary hope journey of women who triumph sexual molestation and abuse! The MasterMind with other women gave me great vibes as they shared their own success stories!"

Adebola Kupoluyi

Social Entrepreneur, Author and Finance Professional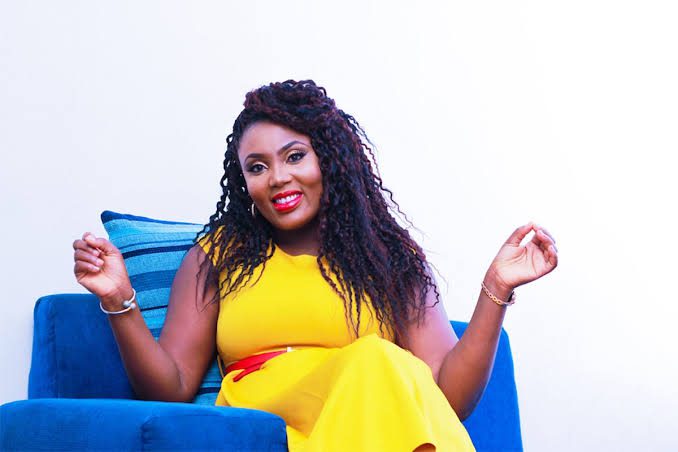 I now have the tools to present my music to the world.
"When I joined the IMMERSE Inner Circle, I had just made a life changing decision to fully focusing on my core purpose because I knew once this area was settled, every other part of my life will fall in place. So I needed an enabling environment with the right tools as to how to fully navigate this terrain without fear and I must say it has been worth it.

DDK's 90-Day Life Upgrade Webinar opened my eyes to the possibility of achieving set goals when they are broken into bits. As a result of this and staying focus on my core goal, I now have tools I need to present myself to my world in a very positive light with my music ministry.

I have learnt new skills in editing my videos and graphics for creating my lyrics. I have also started a new Music Series with other musicians and the testimonials are coming in. I am grateful to be a part of this winning team. By the way, the Books we get we to read are eye opening and A for Amaaaaazing."

Ewoma Luther-Abegunde

Entertainment Professional, Gospel Musician, Entrepreneur and Philanthropist
Watch some of our Members share their EPIC Transformations
"I have grown and evolved, and a lot of change has happened to me internally. My experiences have also changed because I changed as a person." - Tosin Yemi-Sanni
I experienced an exponential breakthrough financially in the space of investment and that opportunity came while serving as a Coach at the Inner Circle. - Anthoniette Etukudoh
Putting the wisdom I got from the courses to use, caused it to work for me. have been able to access tremendous monetary value, than I ever experienced before. - Ibironke Olurotimi
Our Members Never Leave
Continue Your Journey With Us
Registration into IMMERSE Inner Circle is currently closed. Join the Waiting List for next enrollment.
Join Waiting List
Frequently Asked Questions