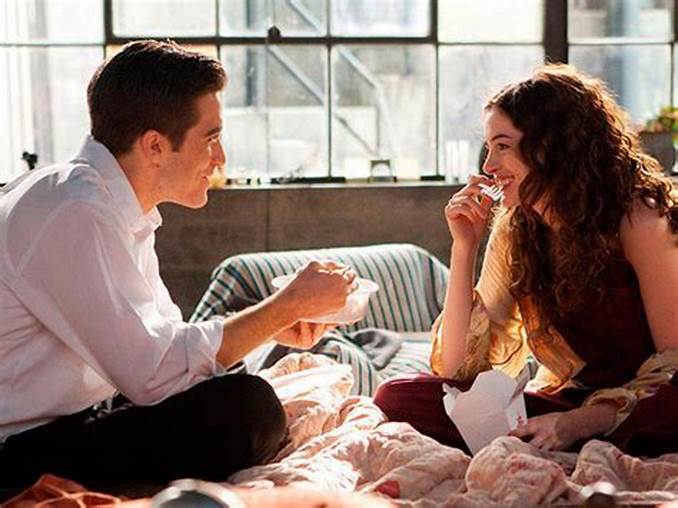 Sometimes I shudder when I realise that we have done 12 years of married life together already! Really, that's how life just happens and keeps happening and you are waiting for that "perfect" tomorrow to start living and making those memories you have been postponing.
So we decided that catching time for us and enjoying date night has to kick off anyhow regardless of the many reasons standing in the way at the moment. Here are some home made, inexpensive ideas you can try out! If you have baby sitting challenges like we do at the moment and will really love to intentionally bond more, you will love this.
1. Preferred day: Friday (Recently Sunday has become an alternative day too when Friday doesn't work for us).
2. Ensure dinner is early and kids are sent to bed and fast asleep before your date kicks off.
3. Pick a movie you both will enjoy. Preferably, something relaxing. Please leave out the kind with pump actions, cars being blown away and blood shed in every other scene. You don't want to be grief stricken at the end of your date.
4. Location to see the movie: Your living room with curtains drawn, all lights turned off. Because this is still a Naija (Nigeria) in the process of becoming our dream country, there has to be back up plan of a few litres of petrol.😀
5. A bottle of wine( zero sugar juice or chilled homemade Zobo drink will do too), two glasses and finger foods of your choice for just the two of you. Now this will still not cost a fortune.(Eva wine is a good wine and less than 2000) If your date night is weekly, you might want to step down to juice or Zobo drink. Alternatively, consciously mop up funds that go into non essentials and set aside a specific amount for your date nights. That way you won't feel guilty when you spend your agreed amount on this day. Investing in keeping the fire burning is worth it. However, you don't have to do Chinese take out every Friday. The idea is to have fun, bond within a sane and safe budget.
6. If your apartment has a connecting door from the living room to the rest of the house, ensure the door is shut and properly locked from the living room end.
7. What if it ends up with some steamy action? Well, the floor or couch is your friend (why don't we wives stop acting old and bring the adventure home to hubby?😕😀)
8. Remember to dress up like you are actually heading out!
9. This is not the time to talk about Junior's diaper that will be running out in the next two days. Neither is it time to talk about money for the kids school Christmas party!
10. Phones should be turned off.
As we take intentional steps towards fighting for our marriages, may we see results that are more than we ask or think!
Written by Emike Osumah (Meekay writes)